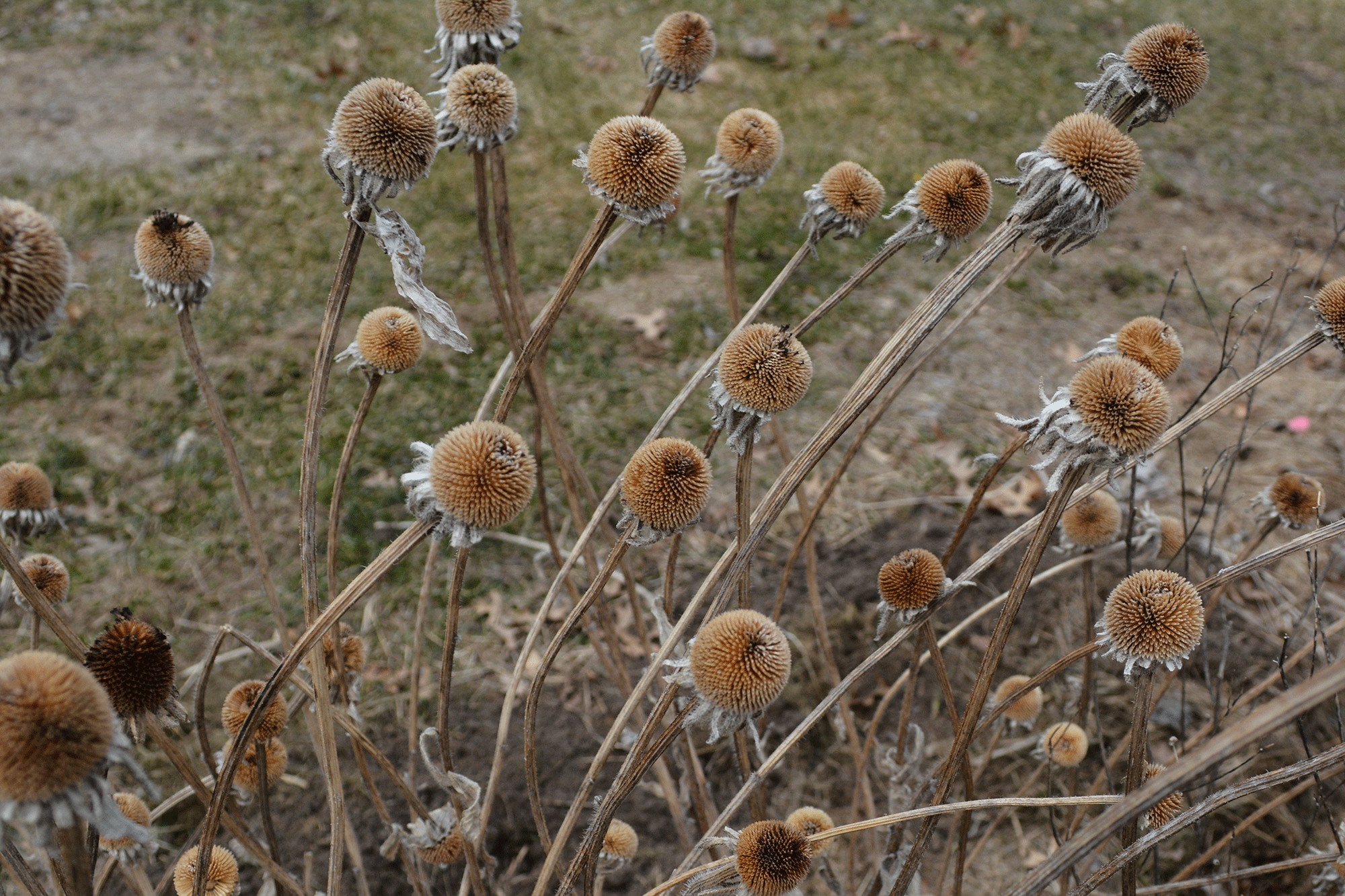 Walking through the garden when winter is leaving and spring hasn't arrived gives you a chance to reflect on what was, think and plan for what will be.  Every year I say that my garden is too big, and next year I am going to cut back.  Every year, my garden gets bigger.
Last year, I was finally successful in giving my wife a garden of white daisies.  She had subtly hinted about it for several years and I finally picked up the hint.  Those beautiful white daisies, petals withered and dropped to the ground, left behind a sculptured garden of patterns and the illusion of motion.
Stiff enough that they don't blow in the breeze, they illustrate the paths that each stem and flower took to find a way to find the light that they needed to grow and to thrive.  They also left behind patterns in their skeletons that some would say are as beautiful as the flowers were themselves.
I guess that is true of all things to some degree or another.  We sprout, we grow, hopefully we thrive, and all the while we are taking a path that no other living thing has ever taken before, and no other thing will ever take again.  And then we die.  And what we leave behind is the shell of our living self, the path we took, and all the things we encountered and influenced along the way.  For good or for bad, this is the way of life.  That is why we are here.
The only way to have an interesting life is to do interesting things.  Live your life in a way that you will be proud to look back on when you have nothing left but the path you chose and the interactions you left behind.
Peace!
KT