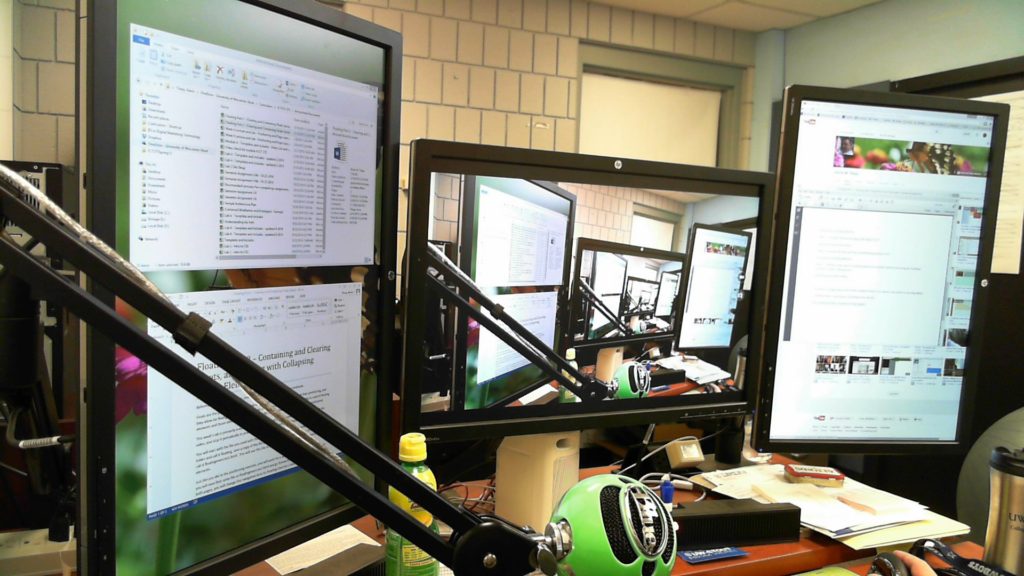 The place I spend my Time
I guess I am not much different than many other people.  I spend more time at work than I spend doing most anything else.
My rig is designed for the online teacher.  I have the three monitor setup, Blue Snowball (mic) on a boom, some jury rigged speakers and the stuff I eat and drink all day.
I am not real inspired to write much today.  It snowed last night, but not enough that it will still be there when I go outside.
The biggest success of the day, helping an international student connect his domain to his hosting provider.  He was really happy that we got it to work.  It is the little things!